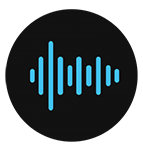 Azur Music Production
is a French organization that produces and organizes concerts and festivals.
Its goal: to introduce the international emerging scene and culture to the French public.
Monaco Brass, Brass and Percussion Ensemble made up of soloists from the Monte-Carlo Philharmonic Orchestra offers you an exceptional evening around a program entitled "French Songs".
The musicians will be joined by ANNE CARRERE and Guy Giuliano, magnificent artists who have triumphed in recent years in the greatest halls of the world by interpreting the repertoire of Edith Piaf.
IN FRONT OF MORE THAN A MILLION SPECTATORS!
Two dates not to be missed!
Click on the image below to find out more and book your tickets.